Noise Abatement:
Please be considerate of our neighbors when taking off…………..Thank You.
We are asking pilots to fly the runway heading to 700′ MSL before making your turn.
Pattern:        Fly —  Right traffic 16 and Left traffic 34.  Fly — west side pattern over water.
Watch for:
Sea Planes taking off from Fisherman Bay and/or transitioning at low altitudes west of airport.
Down drafts on approach especially from west winds landing 16.
Tall trees on approaches.
Reference:
AirNav.Com
Washington State DOT .
Lopez WSDOT WebCam
There are no services at the airport:
We have a small waiting room in the terminal, free WiFi and a phone for local or 911 calls.  There is a port-a-potty.
Restaurants, lodging, shops, art galleries are approximately 3 miles from the airport in Lopez Village..
Golfing:  There is a very good 9 hole golf course with seperated tee boxes for the second 9 holes. It is immediately adjacent to the airport. No tee times are needed and rarely any waiting.  If your ball goes over the fence onto the airport, consider it a donation to the school's golf program. Their website is lopezislandgolf.com.
Bicycle Rentals available:

Village Cycles 

http://villagecycles.net/

360-468-4013 or

Lopez Bikes and Kayaks

http://www.lopezkayaks.com/

 360-468-2847.
For information about Lopez – check out the Lopez Island Chamber of Commerce at lopezisland.com or the community site at  lopezrocks.org.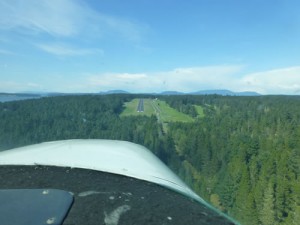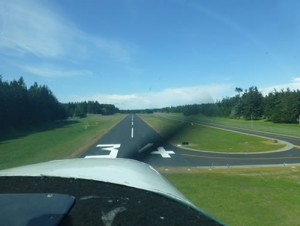 If information that you are looking for is not here: Contact Helen at 360-468-4116